Batuchi Type 2.9 Operative Sheath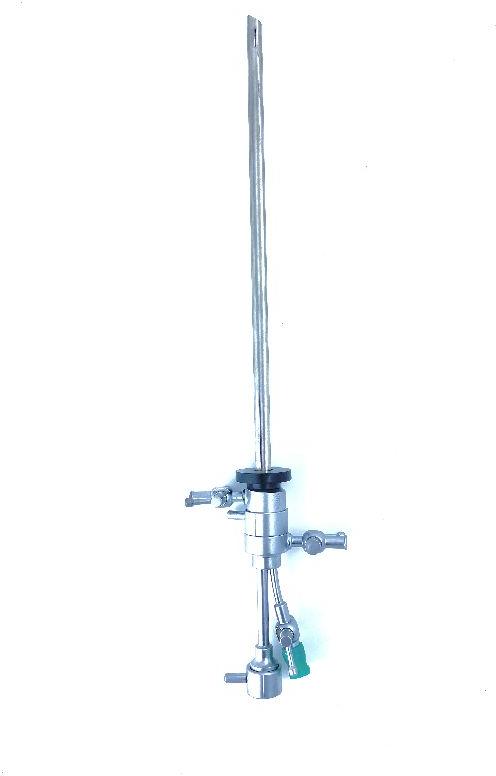 Price :
5,500.00 - 7,500.00
/ piece
MOQ : 1 Piece
Business Type
Manufacturer, Exporter, Supplier, Distributor
Country of Origin
India
Type
Operative Sheath
Brand Name
VSC
Click to view more
Product Details
Usage/Application
For Surgical instruments
Delivery Time
1-3 Working Days
An operative sheath, also known as a working sheath or cannula, is a specialized instrument used in various surgical procedures, including laparoscopy and arthroscopy. It provides a pathway for the introduction of other surgical instruments into the surgical site and facilitates the performance of procedures. Here are some common uses of an operative sheath:
Access and Port Placement: Operative sheaths are used to create access points (ports) through the body's natural orifice or small incisions in minimally invasive procedures. These ports allow for the introduction of laparoscopic or arthroscopic instruments into the surgical site.
Instrument Insertion: Once the operative sheath is in place, surgical instruments such as graspers, scissors, dissectors, suction devices, or electrocautery instruments can be inserted through the sheath. The sheath acts as a conduit, providing a stable and controlled pathway for instrument insertion and manipulation.
Fluid and Gas Management: In laparoscopic surgery, the operative sheath may have additional channels or valves to facilitate the inflow and outflow of fluids or insufflation gases, such as carbon dioxide. This helps maintain a clear surgical field, manage fluid irrigation, and control the pressure within the body cavity.
Tissue Dissection and Manipulation: The operative sheath provides a working space and stability for the surgeon to dissect and manipulate tissues during the surgical procedure. Instruments passed through the sheath can be used to perform tasks such as tissue retraction, dissection, cauterization, or suturing.
Visualization and Imaging: Some operative sheaths are designed to accommodate specialized imaging devices, such as laparoscopes or arthroscopes, which provide visualization of the surgical site. The sheath allows the insertion and maneuvering of these imaging instruments to guide the surgical procedure.
It's important to note that the specific design and features of operative sheaths can vary depending on the surgical procedure and the manufacturer. Surgeons and surgical teams receive training on the proper use of operative sheaths and their associated instruments to ensure safe and effective utilization during surgery.
Looking for "
Batuchi Type 2.9 Operative Sheath

" ?
piece