Laparoscopic Monopolar Cable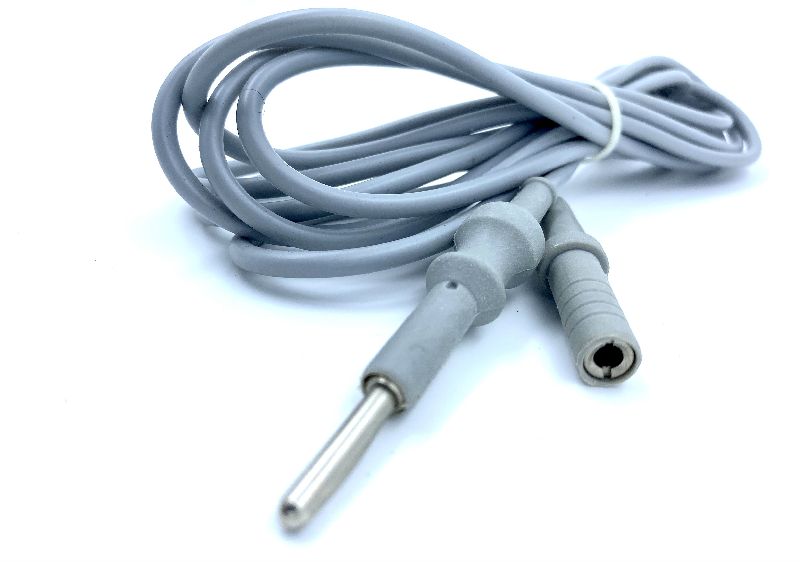 Price :
600.00 - 800.00
/ piece
MOQ : 1 Piece
Business Type
Manufacturer, Exporter, Supplier, Distributor
Type
Insuffators
Usage/Application
Hospital
Usability
Reusable
Click to view more
Product Details
Delivery Time
1-3 Working Days
A laparoscopic monopolar cable is an essential component of a laparoscopic electrosurgical system used in minimally invasive surgical procedures. It is responsible for transmitting electrical energy from the electrosurgical generator to the laparoscopic instrument, typically a monopolar electrode or instrument, for cutting, coagulation, or tissue dissection. Here are the primary uses of a laparoscopic monopolar cable:
Electrosurgery: Laparoscopic monopolar cables are used to deliver electrical energy to monopolar instruments, such as monopolar scissors, monopolar graspers, or monopolar cautery devices. The electrical energy generated by the electrosurgical unit passes through the monopolar cable to the instrument's active electrode, allowing surgeons to cut or coagulate tissues.
Tissue Cutting: Monopolar cables are used to provide the necessary energy for tissue cutting during laparoscopic procedures. The electrical current passes through the monopolar electrode, generating heat that causes tissue vaporization or cutting.
Tissue Coagulation: Monopolar cables are also utilized for tissue coagulation during laparoscopic surgery. By adjusting the settings on the electrosurgical generator, the monopolar cable delivers the appropriate energy to the monopolar electrode, causing controlled heating of tissues to achieve hemostasis (control of bleeding).
Dissection and Tissue Manipulation: The monopolar cable enables surgeons to manipulate and dissect tissues during laparoscopic procedures. By using monopolar instruments connected to the cable, surgeons can precisely cut, dissect, and manipulate tissues to achieve the desired surgical objectives.
It's important to note that laparoscopic electrosurgery should be performed by trained surgeons who are familiar with the equipment and safety guidelines. Proper techniques and caution should be followed to minimize the risk of thermal injury to surrounding tissues. The specific settings and techniques for using a laparoscopic monopolar cable may vary depending on the surgical procedure and the surgeon's preferences.
Looking for "
Laparoscopic Monopolar Cable

" ?
piece